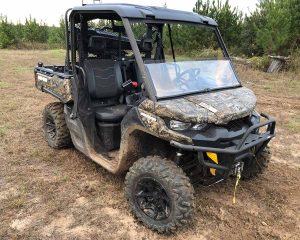 It's deer hunting time in Georgia. This year the Crystal Pig Hunt Club (CPHC) members are getting to roll in camo style with a machine that is built to handle some pretty rough terrain.
The Can-Am Defender Mossy Oak Hunting Edition is easy to drive and that includes changing to 4-wheel drive when needed. So far we've hauled corn to fill feeders, worked on our stands, driven out to our hunt location and back to camp.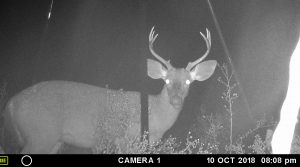 We also have trail cams set up where we have feeders. Here's a night time hello from a nice buck. He's one of several that have been showing up along with a couple of does. Of course we have feral hogs too. But, so far, they have only showed up in one area of our property.
I have only had a couple of days at the CPHC so far but more is coming soon. Looking forward to a great deer season.