Hunting with a Can-Am Defender Episode 2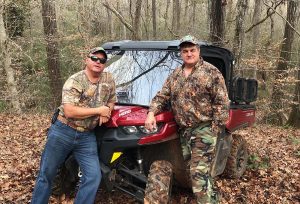 Hello and welcome from the Crystal Pig Hunt Club (CPHC). It's time for another episode of hunting with a Can-Am Defender.
In this episode my brother Paul and I talk about our experience using the utility vehicle in the woods while deer hunting. You'll hear nothing but praise for this well thought out vehicle which makes it very comfortable to get from camp to the stands and back. Popping in at the end is Paul's son Joe who has been successfully hunting with us and also helped serve as videographer when called on.
You can see photos of the Can-Am in the wild here: 2017 Deer Hunt – Can-Am Defender Photo Album