Hunting with a Gator Part Three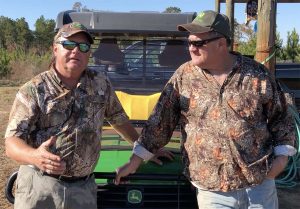 Hello and welcome to episode number three of a series of videos and posts with other members of our Crystal Pig Hunt Club (CPHC), from the 2017/18 Georgia deer hunting season. The season is over but work on our property never stops.
On our last day during the season, Paul and I talked about the John Deere Gator XUV825i we test drove. The Gator is just a solid machine and we put it through its paces in different weather and ground conditions.
You can see photos of the Gator in the wild here: 2017 Deer Hunt – John Deere Gator Photo Album
Time to debut episode 3 of Chuck Zimmerman's review of the John Deere 825i Crossover Utility Vehicle.

Posted by AgWired on Monday, January 29, 2018