Cheers with a little Ocean Vodka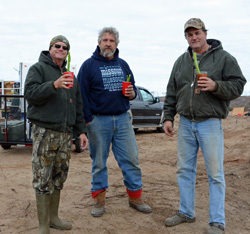 Cheers from camp. We spent another couple days at the CPHC this past weekend and I was lucky to get a four point buck. While getting him processed into the cooler we took a time out.
The time out was to try something new that came to my attention recently and I was sent a sample of it – Organic Ocean Vodka. This Hawaiian product is made from organic sugar cane in Maui. To go along with it I came across some locally made bloody mary mix at a downtown Pensacola outdoor market before heading to camp – Vicki's Wicked Potions "Bloody Brew" which is called "evilicious" and made with creole spices. Wow. Mmm good. Here's where you can find Ocean Vodka near you.
You can expect that since we not only love to hunt but to eat and enjoy a good beverage that you're going to be finding some ideas on these subjects as well.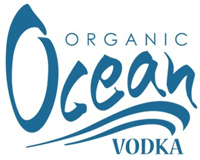 For more than seven years, the Smith Family has worked diligently to bring their special Ocean Vodka from the Island of Maui to the far reaches of the world. The opening of a new craft distillery for public tours and tastings on their 80-acre organic farm is a dream come true for the family's mission: to create a superior, organic, value-added agricultural product from Hawaii that supports the local economy, competes globally on quality, operates with environmental responsibility and raises awareness for oceanic conservation.

Ocean Vodka is the only spirit in the world distilled from organically farmed sugar cane, blended with deep ocean mineral water and powered by the sun. Certified USDA Organic and 100% gluten-free, Ocean Vodka uses a proprietary column distillation process to produce an ultra-clean, award-winning spirit. This pure refined spirit is blended with deep ocean mineral water, sourced from a depth of 3,000 feet off the Kona Coast of the Big Island, to make Ocean Vodka. Minerals Calcium, magnesium and potassium, which naturally occur in ocean water, give Ocean Vodka a unique, mineral-rich flavor found in no other vodka. These minerals create a pleasant, distinctive taste and enhance flavors when Ocean Vodka is mixed with fresh juices.